WHO ARE WE?
NESECO is a IT security integration and consulting company. Founded in November 2010, NESECO has since grown to provide security products, solutions, support, consulting, and training services.
NESECO team of IT security professionals is carefully selected to bring not only security expertise, but experience in policy and compliance, IT management, enterprise architecture, software development lifecycle and experience in other IT disciplines. Beyond technical expertise, our staff bring experience from working in government, law enforcement, defence, air control and large corporate environments.
Drawing on our vast experience, our consultants and engineer look beyond point solutions and single engagements to consider the IT strategy of our clients, and design solution to integrate with the enterprise architecture.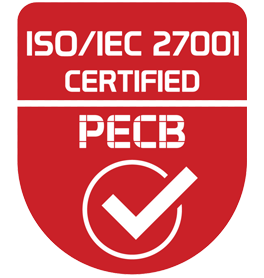 INTEGRATION SECURITY SERVICES
We follow a tried, tested, and proven methodology to conduct superior network Security Assessments. By focusing on protecting the right assets from the right threats with the right measures, we achieve the highest levels of assurance and business value.
Protecting the right assets from the most severe threats begins with securing all device connected to your network. We identify and thoroughly test potential points of attack after enumerating every live host, open port, and available service. We attempt to identify all vulnerabilities and focuses on areas where a compromise would have the greatest impact and create the highest risk to your business. We also understand the policies and regulations that drive the need for security, especially for e-commerce and financial services. Our analysis is not disruptive to your organization, with minimal or no impact on staff and business productivity.
Why security implementation?
Today's security challenges put organizations at risk. One data breach can ruin your positive reputation with customers, investors, and the marketplace.
Every company is subject to some sort of regulation, often related to privacy and protection of customer information. Compliance dictates strong and thoughtful security.
Information is at the core of every organization. The availability, integrity, and confidentiality of critical assets must be protected wherever they reside.
Most companies have difficulty determining the cost of a day of downtime because of the number of direct and indirect factors that must be considered. Among these are lost productivity, loss of business and loyalty, impact on reputation and brand, cost of repair and recovery, and potential legal liability.
What do we offer?
We offer highly professional security implementations services, which consist using various solutions for securing complete IT infrastructure of your organization.
We are implementing security solutions including the following:
Next Generation Firewalls

Intrusion Detection/Prevention Systems

Routers

Network Admission Control

Email, Web and Content Security

Management and Monitoring

Access Control Systems

Compliance Solutions
NESECO D.O.O.
VAT: 201598550000
ID: 4201598550000
Call us
Phone: +387 33 943 240
Fax: +387 33 943 241
Email
info@neseco.eu
Offices
Dobojska 16 a, Sarajevo
Bosnia and Herzegovina